Jeez, where have I been?
Sorry about the recent slowness in postings, folks. I could make excuses like...
...too busy to stop & write, too busy listening to vintage Elvis 45's courtesy of Miss NoNo (who is not the proudly displaying these covers, for the record!)...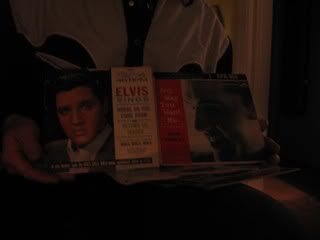 too busy roasting vegetables on the fly (so on the fly that the recipe will have to wait for another time, friends!),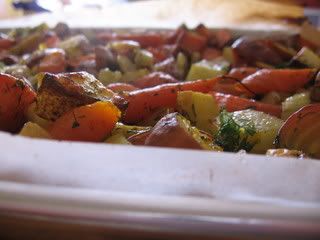 ...too busy enjoying live music (left to right: Amy Honey, Adam McCauley, and Carolyn Mark at the Makeout Room, 3/4/07)...
too busy making music of my own (yours truly and parts of El Mirage at the Hotel Utah, 2/24/07)....
...and all those excuses are true!
So there. That's where I've been. And you???